About Us
Mission
Our mission is to provide top quality leasing and management services to our owners at reasonable prices. We pride ourselves in excellent communication and personalized service.
Properties Served
Our specialty is management of single family homes, duplexes, town homes, and small multi-family units.
Coverage Area
We cover all of Denton County, Texas.
Ownership
We are a family-owned company and are affiliated with Keller Williams in Denton, Texas.
Meet Our Team
Paul & Ginger Ilami » Owners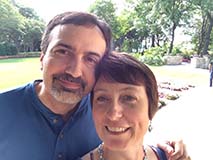 Paul and Ginger Ilami are the owners of the company. They have lived in the DFW area since 1989, and moved to the Denton area in 1996. They met at Baylor University, and were married in 1989 (after graduation). Both Paul and Ginger continued their educations at UT Arlington, where Ginger received a Masters degree in Social Work and Paul received an MBA in Real Estate and Finance. They have three children: Aaron, Audrey, and Isaac, whom they enjoy spending time with. Ginger works on critical back office activities such as payroll, and is adept at streamlining the company's business processes. Ginger is also an author, and enjoys writing daily devotionals. Paul, a real estate broker, is President and oversees all operations at DCPM. Both apply Christian principles to the property management business (including focus on service, honesty, and integrity).
---
Elva Jordon » Accounting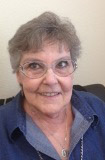 Elva started with Denton County Property Management in March 2014. Elva is from Richmond, Virginia and moved to Denton in May, 2008. She brings a wide range of accounting and business experience to our team. She is a proud mother of three and Grandmother of five. Elva is also a talented quilter and enjoys sewing, baking and reading.
---
Jud Frisby » Property Manager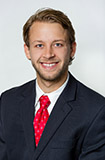 Born and raised in Denton, Jud is a Keller Williams Realtor and has been the Property Manager at DCPM since September 2013. He owns and manages several of his own rental properties, so real estate is in his blood. Jud graduated from the University of North Texas (UNT), and is also a graduate of the Leadership Denton Class of 2013. Jud is an avid sports fan, and plays on a local softball team. When he's not working, he enjoys spending time with his girlfriend and hunting.
---
Sherrie Higgins » Repair Coordinator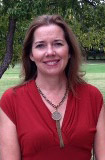 Sherrie has been with DCPM since May of 2011. She is a fourth generation Texan and a proud mother of three. She enjoys reading, traveling, high school sports and spending time with her horses. Sherrie also owns a fingerprinting business. She is a very busy woman to say the least.
---
Tonya Craddock » Office Manager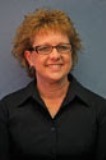 Tonya joined the DCPM team as Office Manager in September 2014. She has worked in the Residential and Commercial Property Management business in Denton County for the past 8 years. She enjoys promoting innovation and creativity in the office and her goal is to help ensure that our owners and residents have a positive experience. Tonya grew up in Lewisville, but has spent the last 25 years as a Denton resident. She and her husband Terry have 4 grown children and thoroughly enjoy spending time with their 7 grandsons (still waiting for that granddaughter)! When she's not working or spending time with her family, Tonya enjoys watching her daughter play roller derby and "girl trips" with friends.
---
Amanda Conner » Assistant Property Manager and Receptionist

Amanda has been a spunky addition to the DCPM team since November 2016. She graduated from the University of North Texas in 2014 and recently completed a couple intensive trainings through her church-- Women's Program and Counseling Class. Learning new things, being outside, reading, and spending time with friends are just some of her many favorite things.
---
Tracey Collier » Showing Agent

Tracey is a mother of three and has three grandsons which she adores. She is licensed as a Keller Williams Realtor. In May 2015, she joined the Denton County Property Management team. She loves the Denton Area since it is unlike anywhere else. Also, she has lived here for over 40 years. Her passion is helping people find their new home, whether it's a rental or a purchase!
---
Chery (Anne) Morris » Repair Coordinator
Chery started with DCPM in June of 2017. She has been in property management for the past 17+ years. She married her best friend in 2011 and is a proud mother to six wonderful children. Three are grown, three are littles, and a Noni to her favorite little guy. She loves spending time with family, couponing and creating new projects. Chery is a passionate animal rescuer, whenever she gets a free moment you can find her at any given shelter giving love to the unwanted.