Agent Referrals
Let us be your partner in Property Management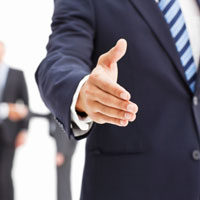 Our relationship with agents is critical to our business. We pay agent referrals and work hard to get your client's property leased with well-screened tenants. Once your client wants to sell, they will be returned to you. Here's why you should use us:
Peace of Mind
We know how to lease and manage properties, and we do it with a personal touch. Your client will be pleased that you referred them.
Get Your Client Back
So your client decided to rent instead of sell? Don't lose them--save them for later. Refer them to us. Then, when your client is ready to sell, we will send them back to you.
Get Paid Quickly
Most management companies will wait until a property leases before paying the referring agent. We pay up front. Once the management agreement is signed, we send your referral check. This places the burden on us to get the home leased and to keep your client happy.
We Buy Management Accounts
If you are managing properties and are ready to move on, we would like to learn more about your accounts. Give us a call.
Refer A Client